8+8+8pin PCI-E Sleeved Cable Extension
All of our custom sleeved cable extensions are hand assembled to order only by our professional sleever. We only use the highest quality materials including our very own premium Teleios sleeve. This ensures consistency throughout each individually sleeved wire that makes up the cable.
The highest quality UL1007 18AWG wire is used on all of our extension cables.  This allows us to train our sleeved cables to create a stunning 180-degree curve which we are well known for. This makes installing the cables easy and allows for the cable to bend effortlessly to the back or behind the components to attach to your existing power supply cable.
All of our extensions are made in the heat shrink less style for a clean, and desirable look.
Many of our custom cables are used by top entities such as Intel, NVIDIA, EK Water Blocks and more! Buy knowing you are receiving a high-quality product from a well reputable company.
Any issues with your cable and we will make it right!
These are extensions only and can be used with any existing 24pin power supply cable.
The extension is 12″ in length (curved).
Design your own custom extension today!
Please allow a few business days for your order to be processed.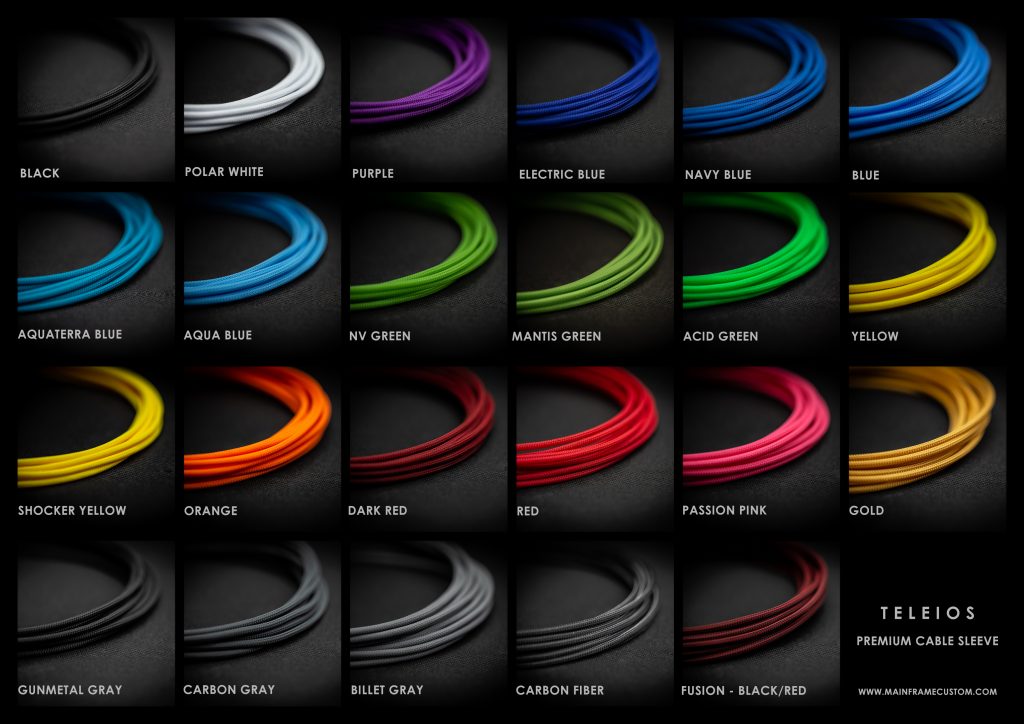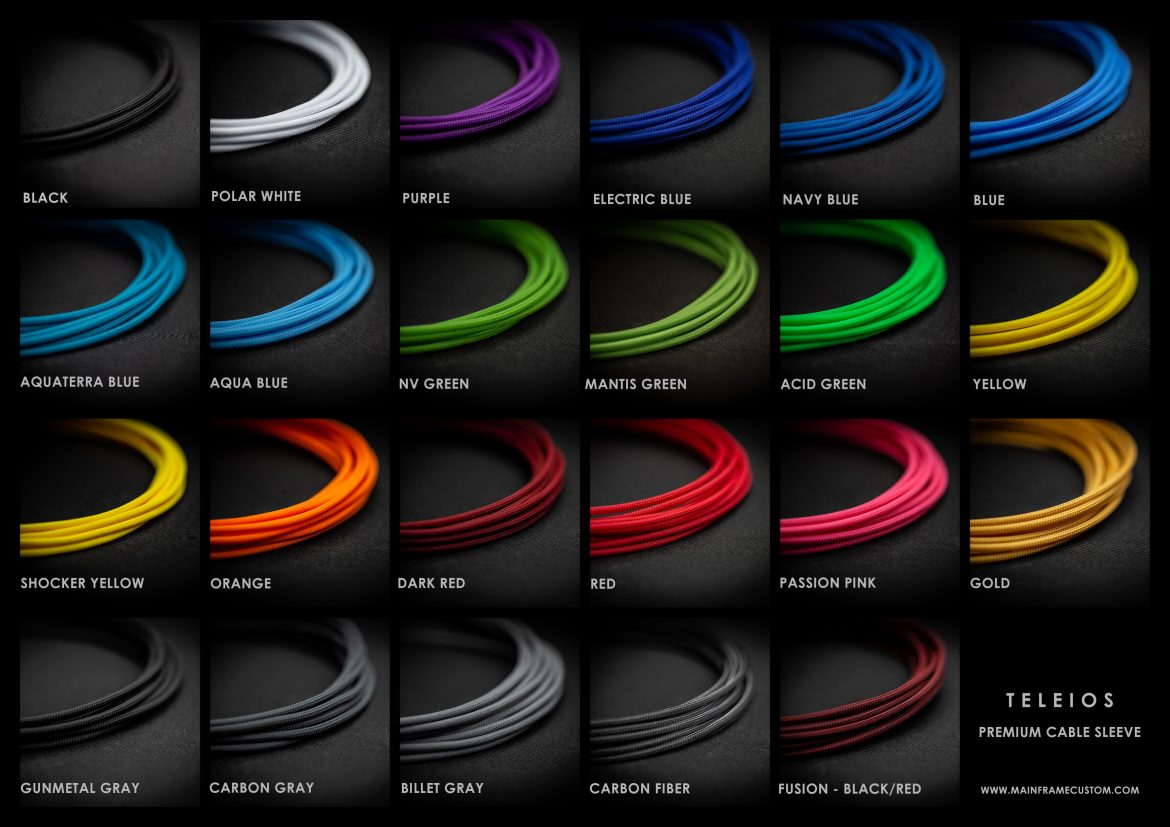 Here is how to get started:
We have developed a simplistic way to customize which colors you want for your sleeved cable extension. Below is an image that represents the end that plugs into your motherboard. It is numbered 1 – 12. Each number represents that wire, and the wire underneath on the 24pin since most choose the same color for the wire underneath. Simply choose which color you want by selecting it with the drop downs below to that of its correlated number in the image.
If you need any assistance with your order, or would like to receive a color recommendation for your setup please contact us.