Introducing MAINFrame Customs full-length custom power supply cables tailored just for your system!
Key Benefits and Features:
Hand assembled in-house for unmatched quality
100% tested prior to shipment
Teleios premium cable sleeve throughout
UL1007 18AWG Wire
Wide variety of customization with additional options
Tight Teleios PET filament covers the wire effortlessly
Bold and vibrant color range
Heat shrinkless style for a clean and desirable look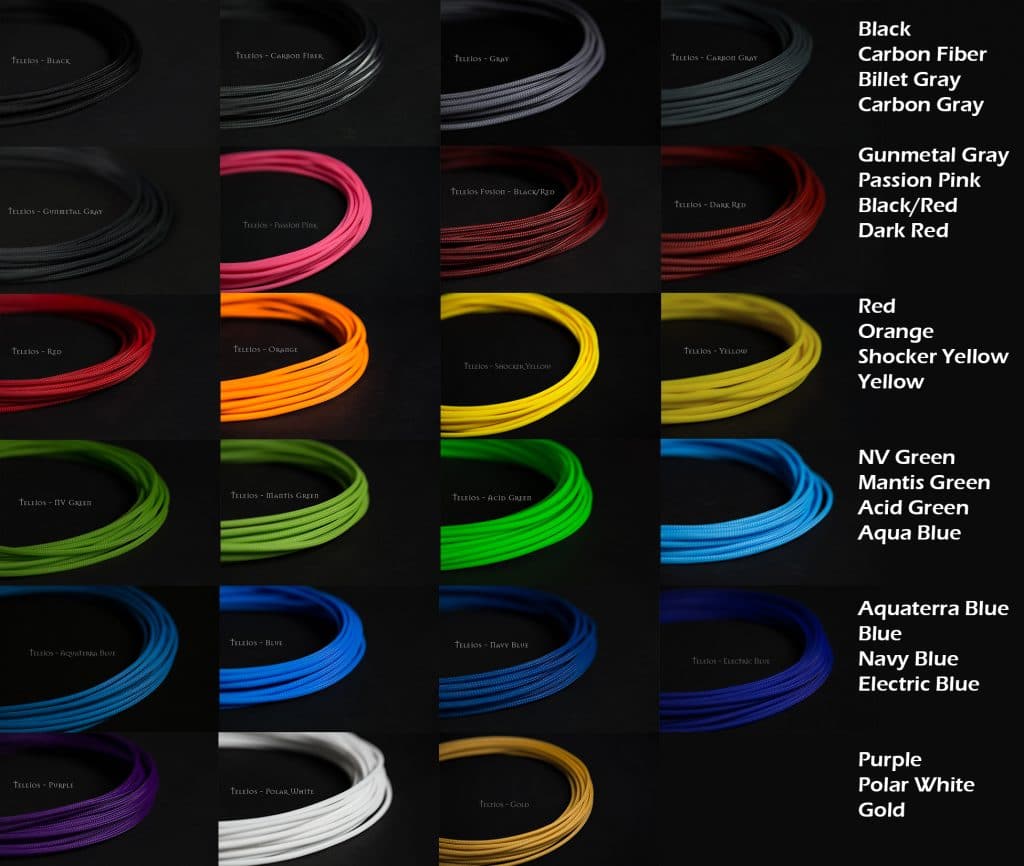 Hand assembled in-house
Each cable is hand assembled in-house to ensure every aspect of the manufacturing process meets our standards. Every cable is hand assembled only by our professional sleever David Miller with 6+ years in making cables. In fact, we have made thousands of cables to date with some being for companies such as Intel, and NVIDIA. Furthermore, prior to shipment, each cable is thoroughly tested to provide the correct voltage readings.
Teleios premium cable sleeve used throughout
To start, PET filaments are tightly wound together to create its circular shape. So tight that it is very difficult to see through the material without it even being stretched. This creates a natural barrier from being able to see the wire underneath the sleeve which is the main goal when sleeving your cables. Furthermore, the sleeve holds its tight weave even when the sleeve is bent, or for example placed around sharp corners. Other sleeve types will fray apart unveiling the wire underneath especially those of larger diameters. We developed Teleios sleeve with this in mind and found that a 4mm diameter is the perfect blend of size and pliability.
Wide Variety of customization with additional options
With 15+ colors to choose from you can be sure to find a match for your current project. Teleios sleeve will leave a lasting impression with its bold and vivid color spectrum. Some sleeve colors are also UV reactive. Additionally, many extra options such as cable combs are also a popular choice. Our vast range of the best selling cable combs is available to further customize and help with cable management.
Heat Shrinkless Style 
All cables are made using the heat shrinkless style for a clean and desirable look.
How to customize your cable:
Viewing your 5pin SATA cable as if it was plugged into your SSD match the number to its specific slot on the connector. It is numbered 1 – 5 starting from 1 at the left and moving right to number 5.